Wednesday, August 10, 2011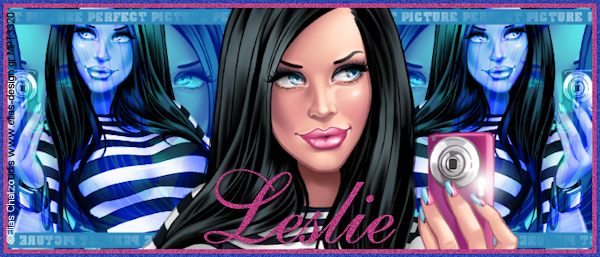 Supplies:
Tube of choice: I used Elias Chatzoudis from his
store
Fonts of choice: I used Aapex and ALS Script
Mura Miester Copies
Richard Rosenman Solid Border
Let's get started:
This tut works better with a tube that has both a close-up and a full view.
Open a new image that is 700x300.
Copy and paste full view of tube of choice. Use Pick Tool to resize and move to right side of canvas. Duplicate and select Image> Mirror.
Create a new Raster layer. Select your Flood Fill Tool and a color from the tube and Flood Fill the canvas.
Merge the 2 tube layers together and change the blend mode to Luminance (the setting for blend mode is located about the Layer Palette as a drop down).
Copy and paste the close up of your tube to your canvas and then center it with your Pick Tool. Duplicate your tube.
Select the bottom layer of this tube and then Effects> PlugIns> Mura Miester> Copies. Settings: Line, (Tile Mode), (Blend Mode), (Preset Menu) [*=seamless], Number 5, ShiftX 100, ShiftY 0, Angle 0, Rotation 0, Phase 0, Cycle 100, Attenuation 0, Scale 100, Tile Gap 0, Thru BG Range 0, Thru BG Smooth 30, Fade out 0 and hit OK.
Duplicate and then select Image> Mirror. Change the Blend Mode to Overlay. Drag this layer under the first tube layer.
Use Rectangle Tool to draw a thin rectangle across the top of the canvas (use the same color as you used to fill the canvas earlier).
Convert the rectangle to raster and duplicate. Then select Image> Flip. Drag this layer behind your main tube layer. Merge together.
Use Text Tool to add a saying or word on top of top rectangle layer. Change the words Blend Mode to Screen. Make it a gradient and play with your choice until you find the one that looks right for your tag.
Now Convert to Raster.
Duplicate and Image> Mirror then drag over the bottom rectangle.
Merge visible.
Effects> Plugins> Richard Rosenman> Solid Border> settings: Horizontal 6, transparency 0, Lock aspect ratio selected Units in prevent color of choice.
Do this step again but change the Horizontal to 3.
Use your magic wand to select the first border you did and then select Adjust> Add/Remove Noise> Add Noise Uniform 20% Noice with Monochrome checked.
Selections> None and then do the same for the second border layer.
Add copyright.
Add name with font of choice. I used ALS Script.
Add noise like with border.
Effects> 3D Effects> Drop Shadow Horizontal 2 and Vertical 2 Opacity 60 Blur 3 color black.
Resize to what you like. I resized mine to 600 wide with the aspect ratio locked.
Merge Visible and save as PNG.
About Me
SuthrnPrincess

I am a mom of 5 rambunctious and audacious kids. 1 girl and 4 boys. I started out tagging and fell in love with my PSP. I am with the most wonderful man in my world, George. If you make something with a mask or template I would love to see it. Please feel free to email me at georges_princess@yahoo.com. If you make a tutorial please link back to my blog for supplies do not include my materials nor link to my file share site. I would love to put your tutorial link on my blog so please feel free to email me :).
View my complete profile

Labels

Blog Archive

My Yahoo Group
Click to join TutYourHeartOut